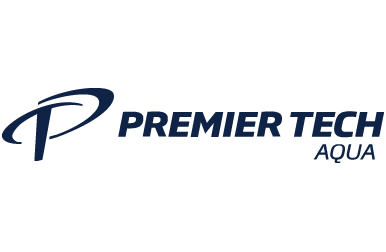 Premier Tech Aqua
As one of Premier Tech's business units for over 20 years, Premier Tech Aqua (PTA) has become an international leader in the field of onsite and decentralized wastewater treatment technologies for the residential, commercial, community and industrial sectors. With over 113,000 installations, each coupled with a rigorous inspection, maintenance and documented follow-up program performed by a large network of partners, PTA is undoubtedly one of the leaders of its industry.
Ecoprocess SBR
The Ecoprocess SBR is a high-performance wastewater treatment solution that combines the advantages of batch and continuous flow approaches. This high-performance and versatile technology is compliant with the most stringent discharge standards and provides stable performance despite any flow variations. This high-quality product generates minimal operating costs and is easy to maintain or modify.
This technology is ideal for:
Treatment of high load municipal or industrial wastewater and treatment of percolates in warm or cold climates
Optimizing operating and equipment costs through a streamlined design
Upgrading conventional treatment systems simply and at a minimum cost
Meeting requirements respecting effluents, regardless of the prevailing conditions
---
Download Brochure
Ecoprocess MBBR
Compact and high-performance treatment stations available as ready-to-use solutions or in cast-on-site concrete basins. Applies to a host of commercial, institutional and municipal projects, including to increase the performances of aerated lagoons. Developed thanks to the vast expertise of PTA in the design of ready-to-use Ecoprocess treatment systems, her know-how in packaged solutions and the exceptional and proven efficiency of the Entex Technologies media. Possibility of reusing existing infrastructures or optimizing their capacity.
This technology is ideal for:
Restaurants, truck stops, inns, and hotels
Fast food chains
Projects where available space is limited
Aerated lagoons requiring an upgrade
---
Download Brochure