Gorman Rupp For The Long Haul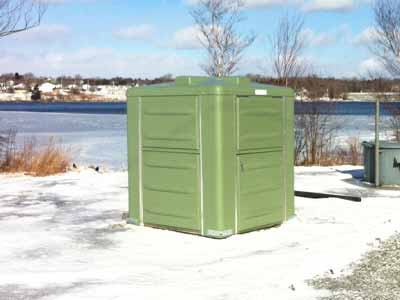 After approximately 45 years of involvement with Gorman Rupp Pumps we thought it was time to add a little info on what we are doing and how things are going. The GR T Series self priming pumps have been out there operating in the municipalities and industrial plants for many years and certainly have been operated at very low cost. With the Nova Scotia guidelines and NS Power requiring all submersible pump stations to be explosion proof, above ground GR pumps have certainly become more popular. We have all kinds of advantages to offer, here are a few:
No requirement to meet explosion proof regulations
Standard NEMA frame high efficiency motors, low cost replacement compared to explosion proof submersible pumps
Quick and easy install with packaged fiberglas enclosures that include pre-wired electrical, piping etc.
Inexpensive parts replacement, ease of maintenance at your own shop
Takes confined space entry out of the picture
We have hundreds of successful installations in Atlantic Canada and are willing to help you today with your application for a new station or refit of an existing, call us today.
See below for the new and the old, out with the submersible, in with the GR Self primers.