TOP QUALITY EQUIPMENT SOLUTIONS
We provide engineering, technical support, sales, parts, and service for marine & industrial diesel engines, mechanical process equipment, and power generation products.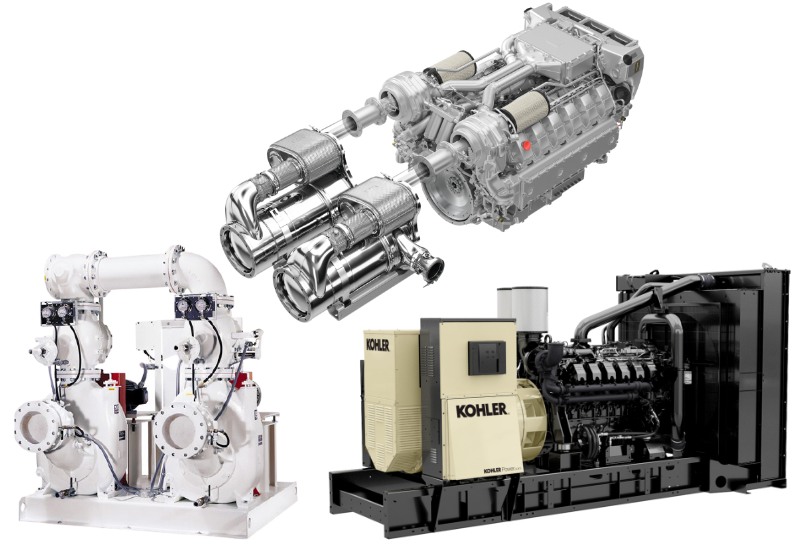 ABOUT US
Our expertise spans a diverse range of industries throughout Eastern Canada, including industrial, municipal, residential, marine, mining, and agricultural sectors.
As the official distributor for industry-leading suppliers, we pride ourselves on delivering exceptional equipment solutions of the highest quality. With a strong focus on customer satisfaction, we provide tailored engineering and technical support, comprehensive sales assistance, reliable parts availability, and prompt servicing. Our commitment is to meet the unique needs of our customers, ensuring their success and continued satisfaction.
Products categories include aeration, blowers, centrifuges, compressors, disinfection systems, engines (marine & industrial), gates, generators, flow meters, mixers, motor control centres, power grids, pumps, valves, water/wastewater treatment, and variable frequency drives.
Sansom Equipment Limited has been Atlantic Canadian owned and operated since 1964.
Our robust service team is strategically located across Atlantic Canada to serve the needs of our customers, regardless of location.
We offer:
Generator and transfer switch start-up & commissioning
Annual generator maintenance
Load bank testing
Pump, blower, & compressor troubleshooting and repairs
VFD startup and troubleshooting
Marine diesel engine repairs