Krohne introduces Optiwave 6300 C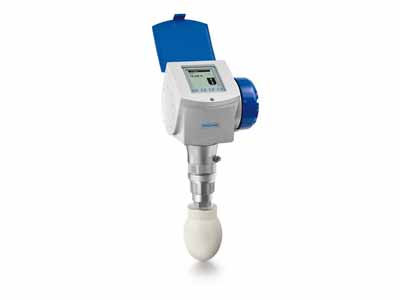 If you have an application where the atmosphere is dusty and dirty that really presents a challenge for level monitoring and control you should be looking at the Krohne Optiwave 6300C. This unit is ideal for silo's that have this environment like concrete plants, lime storage silos and tanks that are used to store powder materials. The Optiwave uses FMCW (frequently monitored continuous wave) radar technology that gives you great dynamic range. Measuring funnel shaped silos that narrow at the bottom in not a problem, dust and non reflective surfaces, also not a problem.
Optiwave 6300 Tech specs:
Radar level meter for solids applications
2 wire FMCW  24….26 GHz radar
Continuous non-contact level measurement
Specifically designed for measuring solids
Basis version with DN80 drop antenna measures up to a height of 30m.
Also available with DN150 drop antenna for measuring range up to 80m
Call us today to solve your measurement problems with the Krohne 6300.