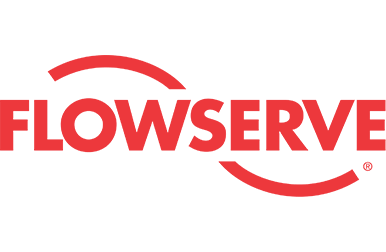 Flowserve
Pumping systems from Flowserve meet customer demands in the most arduous services. Our world-renowned brands of pre-engineered, engineered and special purpose pumps give customers access to the most impressive portfolio of proven hydraulic and mechanical know-how.
Overhung
Reliable, efficient performance across a full range of applications, from highly aggressive chemicals and solids to high-temperature process applications: that's what's engineered into every Flowserve overhung pump. Our global customers will find a range of metallic and non-metallic pumps built to every important global standard. Extended life is achieved through careful attention to details, from critical impeller clearances to mechanical seal operating environments to rugged power end bearing arrangements. Plus, maintenance friendly features help get pumps back in service quickly.
---
Download Catalogue
Between Bearings
Long life and high efficiency performance in the world's most critical services characterize this highly engineered range of pumps. Capable of reaching massive flow rates and pressures, single- and double-case designs are designed for continuous operation, often un-spared. Extended uptime is achieved through rugged rotor designs that carefully account for mechanical and hydraulic balance. Energy savings realized from a huge range of hydraulic options keep operating costs in check.
---
Download Catalogue
Vertical
The global requirement for vertical pumps is diverse. The Flowserve portfolio reliably addresses the vast majority, from general industrial products to massive systems used in power generation and oil and gas. Designed to critical global standards, these pumps meet customer energy savings goals with their extensive hydraulic options that precisely meet operating requirements. Long-life performance in aggressive media is achieved with non-metallic and erosion-resistant wet ends for many designs.
---
Download Catalogue
Positive Displacement
Reliable performance in tough applications is achieved through robust power transmission and heavy-duty liquid ends for every Flowserve positive displacement pump. Our versatile range of diaphragm, gear and screw configurations helps customers avoid costly upfront costs with durable, high-speed designs. Long service intervals that keep plants running are the norm, even in ultra-high viscosity and multiphase fluid applications.
---
Download Catalogue
Side Channel
For problem-free, low-flow, high-head pumping under unfavorable suction conditions, our SIHI side channel pumps routinely deliver in the most difficult applications. In addition to being self-priming, innovative side channel hydraulics ensure superior process control and gas-handling capability, especially when pumping liquids at their boiling points or with entrained gas. Cost of ownership is kept low by excellent hydraulic efficiency, simplified maintenance and a high degree of parts interchangeability.
---
Download Catalogue
Vacuum Pumps and Compressors
Safe, dependable performance across a range of difficult compression applications is the hallmark of our portfolio of liquid ring vacuum pumps and compressors. Customers benefit from application flexibility that keeps operating costs down, taking advantage of a broad range of capacities and pressures, as well as numerous models that leverage common components. Trouble-free operation and maximum uptime are achieved through robust designs capable of handling entrained liquid and vapor.
---
Download Catalogue
Mechanical Seals
Whether for pumps, compressors, mixers or steam turbines, Flowserve mechanical sealing solutions keep rotating equipment running safely and efficiently. You'll find them in the toughest applications, such as flashing hydrocarbons, abrasive slurries and ultra-high pressure gases.
---
Download Catalogue
Mechanical Seal Repair Room