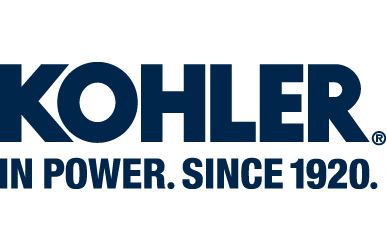 Power Reserve
BYE, BYE BLACKOUTS. HELLO SAVINGS.
Introducing KOHLER® Power Reserve, an energy storage system that keeps your home powered during an outage—and provides energy independence from the grid. For homes with solar panels, Power Reserve stores the solar energy gathered throughout the day and reserves that energy for use whenever you want it. Think of it like an energy bank account where you can make deposits and withdrawals as you see fit.
Power Reserve is comprised of a battery and inverter—and is able to work with both AC and DC electric circuits. These components can be installed indoors (e.g., your garage) or outdoors (e.g., side of the house). And best of all, Power Reserve is compatible with ANY solar panel installation.
WATCH THE SAVINGS ADD UP.
With KOHLER® Power Reserve, you can store excess solar energy throughout the day—and then use that energy to power your home at night. It's the perfect system for people who like saving big on their utility bills.
THERE'S A MODE. FOR EVERY MOOD.
KOHLER Power Reserve offers different modes to suit the needs of each family. And the best part? You can change the mode any time the mood strikes. It's completely tailored to your every whim. Take a look.
BACKUP MODE
The battery is charged and ready to power your home during an outage. When the grid goes down, the system will automatically use stored solar power to keep your lights on and appliances running.
SELF-SUPPLY MODE
Like living off the grid? In this mode, KOHLER Power Reserve prioritizes power your home with your stored energy first. The utility power only kicks in once your stored solar energy is used entirely.
TIME-OF-USE MODE
This mode means savings. Here, KOHLER Power Reserve prioritizes the use of your stored energy during peak utility periods. Think of it this way: Your home will be powered by your stored solar energy during the times of the day the utility company charges you the most. And you have complete control to customize the schedule to fit your needs.