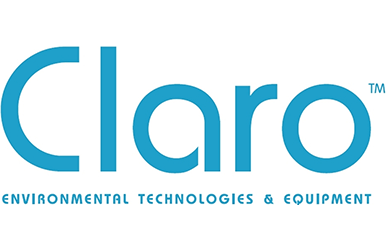 Claro
Claro provides comprehensive wastewater and water treatment solutions to a wide range of municipal, industrial, and agricultural clients. Specialties include screening and grit removal, sludge/solids handling, anaerobic digestion, and heat and heat recovery exchangers.
Screening and Grit Removal Systems
Claro offers coarse and/or fine screening options for pump stations, wastewater & potable water treatment plants and a variety of industrial applications including food processing, pulp-&-paper, and other residual materials recovery. Grit removal system offerings span both municipal & industrial applications.
---
Contact Us
Anaerobic Digestion Systems
Claro provides complete anaerobic digestion system designs to clients & consulting engineers including sizing & overall sizing recommendation, P&IDs, mixing performance & tank turnover calculation data, digester heat loss calculations, heat exchanger design, advice on sludge & hydronic piping/pumps, biogas handling piping & safety equipment design, sample specifications, & Acad layout drawings.
---
Contact Us
Solids/Sludge Handling Systems
Claro specializes in the design & supply of complete, turn-key shaftless spiral conveyor systems for a wide variety of materials & application contexts. Systems designed by Claro engineers have a track record of exceptional process performance, odor-free & low-maintenance operation, & long operational life.
Applications have focused on municipal wastewater treatment & waste but also include many industrial solids handling project requirements from pulp-&-paper to food processing.
---
Contact Us
Heat Exchangers and Energy Recovery
Claro designs & manufactures three types of heat exchangers that heat, cool, & recover energy by means of water-to-sludge or sludge-to-sludge energy transfer. Claro heat exchangers are designed for:
Optimal heat transfer efficiencies for heating, cooling & thermal energy recovery.
Small, flexible, or even near-zero footprint arrangements.
To accommodate poorly screened process liquids that include solids without plugging.
Quick & direct access to heat exchanger internals.
---
Contact Us