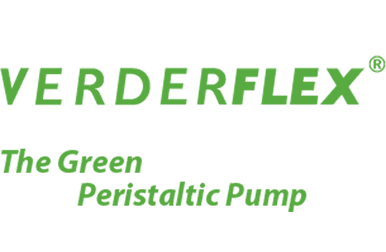 Verderflex
Verderflex® peristaltic hose pumps and tube pumps are the ideal solution for pumping liquids and dosing chemicals. Ranging from smaller Original Equipment Manufacture (OEM) pumps to the world's largest hose pumps used in very heavy industrial applications.
Verderflex® peristaltic hose and tube pumps are used in many industries including: water and wastewater, mining, food & beverage, chemical, pharmaceuticals, printing and packaging.
Verder's peristaltic tube and hose pumps can pump abrasive, highly corrosive, viscous, high density and shear sensitive products.
Vederflex Dura
The Verderflex Dura is the first real advance in hose pump technology since the high-pressure hose, combining the compactness of a close coupled pump with all the benefits of the traditional long coupled pump. Maximum flow rates up to 15 m3/hr and maximum discharge pressure of 16 Bar.
---
Download Brochure
Verderflex VF Hose Pump
The original Verderflex peristaltic hose pump. Including the VF125, the largest hose pump in the world. Maximum flow rates up to 90 m3/hr and maximum discharge pressure of 16 Bar.
---
Download Brochure