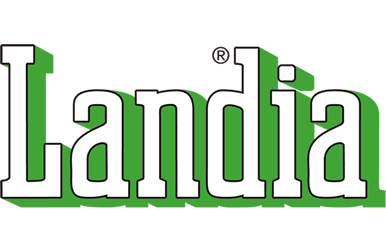 Landia
Landia supplies pumping and mixing solutions to many different industries, with the most important ones being agriculture, wastewater, biogas plants and the fish industry. In general, you will find Landia's products wherever there is a difficult medium to be pumped or mixed.
Pumps
Landia chopper pumps are still used extensively for pumping liquid manure but over the years have also won recognition for their excellence in other industries where there is a need for trouble-free pumping of e.g. untreated wastewater, sludge, liquid biomass, by-products from the food industry or highly abrasive fluids.
Most of Landia's chopper pumps can also be obtained in acid proof steel for pumping fluids with low or high pH.
---
Download Brochure
Mixers
Landia mixers are essential to the optimal operation of wastewater treatment plants, biogas plants, agriculture and many other industries where there is a need for effective and energy efficient mixing of fluids. Landia has the largest selection of submersible and dry mounted mixers with countless variations and motor sizes, ranging from 0.9 – 50 HP. Landia mixers are always adapted to the specific task and are supplied in the materials that provide the longest lifespan – whether it be cast iron or acid proof steel.
---
Download Brochure
Aerators
Landia AirJet consists of a chopper pump with equipped with an ejector system. Compared to many other aeration systems, AirJet is extremely easy to install and manage. There is no need for compressors, bottom-mounted diffusers and advanced controls.
Landia AirJet can be installed in existing tanks – it is not even necessary to empty the tank when mounting!
---
Download Brochure
GasMix
Landia GasMix is a unique mixing system for anaerobic tanks on biogas plants – commonly known as reactor tanks or digesters.
---
Download Brochure
Hygienisation – BioChop
Landia offers a wide range of solutions for handling by-products from the food industry. We have solutions for pumping, mixing, chopping and preserving different kinds of by-products.
---
Contact Us